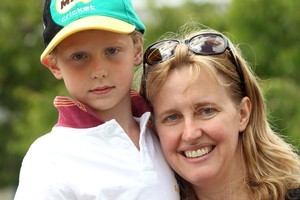 It appears the blustery conditions across New Zealand didn't deter voters yesterday - and for a record number of early voters the weather conditions were irrelevant anyway.
The Electoral Commission says more than 330,000 people cast an early vote this year, up 20 per cent on 2008. Perhaps it's a sign, in this ultra-busy day and age, that leaving it all until the last day can be tricky for many. The Christchurch quake would also be adding to those numbers with so much disruption across the city.
And while yesterday was windy, Friday night was worse. Gales caused damage in Dunedin and Invercargill, where gusts topped 115km/h. But the oddest headlines I read was in the Otago Daily Times: "About 2pm police were surprised to see a car door blow down the road past the station. They had been able to retrieve it and find its owner."
And if the winds were strong, so was voter interest. According to the Electoral Commission the number of people enrolled to vote has steadily risen this century, from 2.7 million in 2002 to almost 3 million in 2008 and just over 3 million this election.
Nearly 77 per cent of those enrolled ended up casting a vote in 2002, that figure jumped to 81 per cent in 2005, then slipped back to 79 per cent in 2008. That was possibly due to voter apathy rather than the weather as in 2008 the day was ideal with settled, calm weather for most places.
When I voted in my Te Atatu Peninsula electorate around noon yesterday organisers at my polling station said there had been a steady number of people all morning, despite the blustery conditions.
I think the reason turnout was steady across the country was because it wasn't raining. Wind is much easier to venture out in than rain.
Windy weather does have a negative effect on many of us though which is why we'll be relieved that not only has this highly emotional election come to an end, but so too have the strong winds across most of New Zealand.
I'll leave you with this comment by Rosalie Hossack on the WeatherWatch Facebook page: "I don't care what the weather is like tomorrow, I will still go vote even if it is hailing."