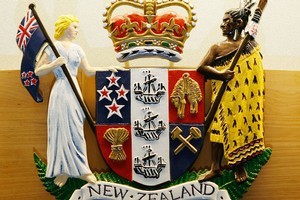 A Nelson man jailed for shooting another man dead in a pre-arranged fight has had his murder conviction quashed and a retrial ordered.
Blair McNaughton, 25, was sentenced to a minimum of 12 years' prison in the High Court at Nelson in February after a jury found him guilty of murdering Troy Minto, 22, at Branford Park in the city in November 2009.
The sentencing judge found McNaughton was not involved in the fight but knew his friend had a pump-action shotgun on him.
McNaughton picked up the weapon after it dropped during the fight and shot Mr Minto at close range.
He said he acted in self-defence after Mr Minto charged him.
The Court of Appeal today quashed McNaughton's murder conviction and ordered a retrial.
His conviction for unlawful possession of a shotgun was upheld.
The court suppressed the reasons for the decision until the outcome of the retrial.
- APNZ