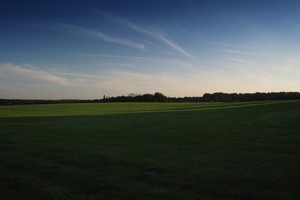 A Stockton bus driver who saw the sky light up like daylight as he was beginning his shift early Sunday morning says it was the talk of his passengers.
East West Coaches Stockton bus driver Don Spicer said that about five minutes into his shift, which began at 5.10am, he saw a big flash in the sky, then flickering that lasted about three to four seconds.
Sitting in the bus early in the morning driving to work when it's dark and then all of a sudden it starts to light up you think 'oh, crikey what's going on here? he said.
Mr Spicer had been on his way into Westport, approaching Martins Bridge from Carters Beach.
He thought the light could have been lightning, as there was a lot of cloud cover. In those conditions, lightning reflected and seemed more powerful.
But he wasn't convinced.
"I haven't seen lightning go like this before," he said.
He decided he had been seeing things and was hesitant to say anything to about nine Stockton workers waiting to be picked outside the Mill House Dairy. But the workers were standing around with their eyes like saucers, he said.
They had also heard a big bang accompanying the flash.
Mr Spicer said it was the hive of conversation on the bus, with workers discussing whether it was a UFO, a meteor, or lightning.
Two East West Coach drivers driving empty buses ahead of him had seen the flash as well, he said.
Westport resident Cliff Simpson said he heard what sounded like a sonic boom as he was returning to bed after going to the bathroom at 5.20am on Sunday.
He had searched the internet for any meteorite activity at that time Sunday morning, but found nothing.
A Christchurch resident reported a meteorite sighting earlier Sunday morning.
Steve Taylor's posting on the weatherwatch.co.nz website said: 'At around 00:12 I saw an orange ball travel over New Brighton and head towards Rolleston way. It did not flash at all, but stayed constant until lost in the distance. I called my wife and she also saw it.'
- APNZ