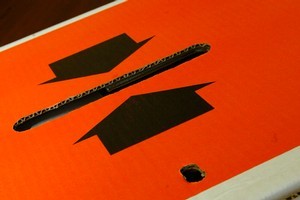 MMP is still leading the referendum race in the polls, but party leaders are split over whether the voting system should stay or go.
As well as who they want in Government, voters will be asked on Saturday to make a call on whether to keep MMP and, if they opt for a change, which of four alternative electoral systems they want.
The four other systems are Supplementary Member, Single Transferable Vote, Preferential Voting and First Past the Post.
Prime Minister John Key last week reiterated his support for ditching MMP, and his preference for a change to Supplementary Member, which he said also offered good representation but delivered a more stable government.
The other party leader firmly planted in the anti-MMP camp is Act's Don Brash, despite the fact his party is polling well below the five per cent threshold, and will be depending on MMP's one-seat threshold to get back into Parliament.
"I recall (former Act leader) Rodney Hide saying Act cares more about the future of New Zealand than the future of its own party, and I like to believe that that's my concern also," Dr Brash said.
Governments based on proportional representation tended to be big spenders because major parties had to agree to lots of spending programmes to satisfy coalition partners, he said.
His alternative choice was also Supplementary Member, which he said allowed larger parties to bring in MPs unlikely to get in under First Past the Post.
On the other side, leaders in Labour, the Greens, the Maori Party, United Future and Mana backed MMP.
Labour's Phil Goff said the system was the most fair, giving every party vote equal value regardless of where people lived.
He said he would not vote for any alternative system.
Maori Party co-leader Tariana Turia also said she would not be voting for any other system, and that she liked the diverse group MMP had brought into Parliament.
The Greens have been constant supporters of MMP, and co-leader Metiria Turei has continually promoted its case during the election campaign, noting the greater representation Women, Maori, and young people get under the system.
She said she had not made a final choice about which alternative system she would go for, but that she was leaning towards STV.
Mana's Hone Harawira also praised the representative nature of the system, joking that MMP stood for "More Maori in Parliament".
"Seriously, it has the potential to benefit Maori and minority groups whose voice gets lost in a First Past the Post system where once elected a party can rule virtually unopposed."
United Future's Peter Dunne, another leader depending on the one-seat threshold in this election, also hailed the greater representation of MMP.
"And despite critics' cries that strong government could not come from MMP parliaments, that has not proven to be the case," he said.
Polls have consistently shown majority support for retaining MMP, with the most recent Herald DigiPoll survey showing 50.6 per cent of voters wanting to keep it and 39.3 calling for change.
Two week wait
New Zealanders will face a two-week wait for the results of Saturday's referendum on whether to keep MMP.
The Electoral Commission is hoping to have advance votes on the referendum, expected to be about 10 per cent of the total vote, available by 8.30pm on election day, but the remaining results will not be released until December 10.
In 1999, when polling places counted both election and referendum votes, there were delays on getting the parliamentary results, and Chief Electoral Officer Robert Peden said the decision not to count both votes this time was to avoid that happening again.
"The referendum's important, but it's not as important as the formation of Government,'' Mr Peden said.
Mr Peden said the advance results would give a good indication of what the overall vote would be.
- APNZ