Transgender client charged with failing to pay hairdresser and taking cars.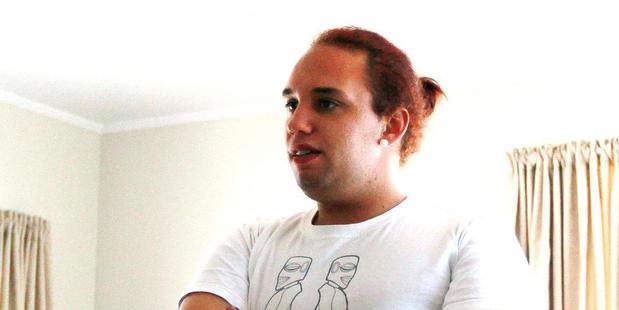 A transgender 21-year-old faces charges of failing to pay for $2000 worth of hair extensions and making off with three cars during a nationwide crime spree.
The accused, who is named in court documents as Hayden Hira Turner, prefers to be known as Hayley and has addresses in Manurewa and Porirua. She is accused of not paying for an elaborate hair treatment she received in Dunedin on May 28.
Gemma McDonnell, of Silk 100 per cent Human Hair extensions, said Turner spent about four hours in the salon.
"She called herself Hayley and said she was an exotic dancer," she said. "Usually the treatment is anything from $1000 to $2000 but she was balding on the top so I had to use quite a few packets, about 20 packets. It took quite a long time.
"She sat there all afternoon. I was talking to her all afternoon and then when the bill came, her card didn't work. It was late.
"I couldn't do anything. She told me she would get it sorted at the bank and come back with the money. She gave me her number and left her cards with me. I rang the next day but the people she was staying with told me she had gone to Christchurch."
Turner is also facing three charges of using Kiwibank withdrawal slips to obtain pecuniary advantage in June and July.
Murray Dwen said Turner went into his caryard in Porirua to buy a car for $9000 on October 21. He said Turner used a Kiwibank internet banking printout which showed money being transferred from her account to his.
"That was on a Friday and it was a public holiday on the Monday. I was expecting the money to show up in my account on the Tuesday but it never arrived," he said.
Jade Karaitiana, of Pearce Brothers Papatoetoe, said Turner obtained a 2004 Ford Territory station wagon worth $15,000 at his car yard in Papatoetoe on October 27.
"She had internet slips and stamps to say the transaction was confirmed," he said.
"But when the money didn't show up we had it reported stolen. It turned out she had sold the car to her cousin for $2000 cash. We got the car back thankfully."
Turner is also facing a charge of fraudulently obtaining a Toyota Estima from Automax in Takanini on November 1.
She appeared in the Manukau District Court last week and was remanded on bail to November 25.
Turner told the Herald on Sunday she would take responsibility for her actions. She said she had intended to pay for the hair extensions but the bill was more than she had expected and her card declined.
"I couldn't get the money. I was scared so I ran back to Auckland," she said.
She could not explain her actions over the cars.
"I wish I had never done it. I thought somehow the money would go through, but knowing that it wouldn't," she said.
"I'm transgender and I haven't been in touch with my family since I was very young.
I have been looked after by Child, Youth and Family and battled depression. I'm not using that as an excuse but when I am in a bad place without support I slid down the wrong track. I'm hoping to get back on the right track now."