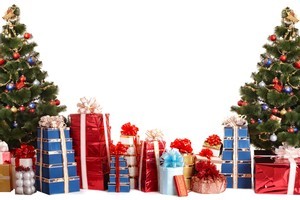 Who is surrounded by toys all year, travels the world bringing joy to children, and knows better than anyone what little boys and girls want for Christmas?
No, it's not Santa Claus. It's Jeremy Kirk-Smith, boss of New Zealand toy import business Planet Fun.
Like Santa's lair, Kirk-Smith's Takapuna office is strewn with all the latest toys. "Easily the biggest selling toy going into Christmas will be LeapPad, a tablet-based learning toy," Kirk-Smith said.
It's like a children's computer with a touch screen, camera, educational games and stylus.
"Kids see their parents playing with adult toys such as an iPad or a iPhone. This is a product made specifically for a child's hands. It's more robust and it has software that's more applicable for a child."
He said the New Zealand market usually reflected international trends, although our smaller population meant some products took off quickly.
"We've got age compression - or kids getting older, younger - so what a 7-year-old wants today is what a 9- or 10-year-old may have wanted a few years ago. And your 10-year-old now wants an iPhone, ideally, and possibly an iPad. They don't want a doll."
But Kirk-Smith said traditional play was still alive and well. "We've still got Power Rangers, dolls, lovely art things and plush cuddly toys.
"I don't think that will ever go away. It may be compressed but, on the other side, technology is moving on and technology influences kids."
He was also a big fan of Pillow Pets - plush toys that doubled as pillows - which had gone "absolutely nuts" overseas.
TOP TEN PICKS
1. Leapfrog LeapPad (recommended retail price $249)
2. Razor Ultra Pro Lo Scooter (RRP $219)
3. Lalaloopsy Large Dolls (RRP $49.99)
4. Little Tikes 3-in-1 Trike (RRP $179)
5. Moshi Monsters Moshling Collectable Figures 5-Pack (RRP $12.99)
6. Pokemon Attack Figures (RRP $19.99)
7. Power Rangers Morphin DX Megazord (RRP $79.99)
8. Bratz Masquerade Doll (RRP $49.99)
9. Pillow Pets (RRP $29.95)
10. Geleez Activity Pack (RRP $29.99)