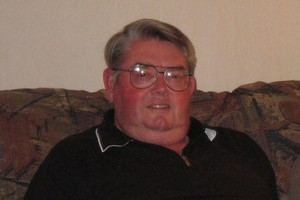 A former Tall Blacks manager who died on a flight home from South Korea apparently picked up a viral infection.
Hamilton man Brian Monds was Tall Blacks manager from 1982 to 1983 - including when the team won the Kirin World Basketball tournament in 1983 - and has been involved in basketball all his life.
Monds, 71, had been in Goyang, South Korea, with the New Zealand Wheelchair basketball team as a game commissioner.
Wheelchair Basketball New Zealand immediate past president and director Pauline Paterson, 63, was also in Korea and believed she caught the same virus.
"We both had the same thing, one survived and one didn't. It sort of gives you a wake-up call."
She thought Monds might have already had an infection before he caught another one in Korea.
They went to different doctors and were given the same antibiotics, but Paterson was given three extra medicines.
She persuaded Monds to fly home last Saturday after the tournament, rather than on to Shanghai for a holiday. He agreed and upgraded his seat to business class.
Paterson and the team were in economy, and about an hour out of Auckland she asked staff if she could visit Monds.
She was taken to the dividing curtain, but was directed back to her seat as medical assistance was being given to Monds.
"I could see they were doing CPR," Paterson said.
Before she got off the plane in Auckland, Paterson was allowed to sit next to Monds for a few minutes. She said the Korean Air staff were very helpful.
Paterson had been back for a week but was still unwell.
Monds' funeral was held on Thursday in Hamilton and his wife Jill said more than 200 people attended.
"It was a great tribute to him."
He had two sons, a daughter and a grandchild.
Monds was on Korean Air Flight KE129 that arrived at Auckland International Airport at 8.55am last Saturday. Public health authorities said there was no alert issued to other passengers on the flight.