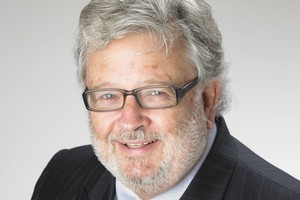 Hamilton City Council staff are aiming to host under-20 soccer World Cup matches in 2015 but deputy mayor Gordon Chesterman says the kitty is empty after multi-million-dollar overruns attached to the high-profile V8 Supercars series.
Next Thursday, councillors will consider a report from the acting general manager of events and economic developments, Lance Vervoort. It outlines a plan for the city to host seven matches, plus a quarter-final, at a cost of $809,000 over four years.
The council has a debt of more than $400 million. One of its biggest blowouts in recent years came from hosting the V8 Supercars. This was supposed to cost ratepayers $7 million over seven years. In three years it's cost the city $37.4 million.
Mr Chesterman said that as a former soccer player, he was disappointed he couldn't back the soccer event."There just isn't the money."
If the bid is approved, it needs inclusion in the council's 2012-2022 10-year plan. The report argues the city has a proven ability to host international sporting fixtures at Waikato Stadium and estimates the city would be boosted by $3.5 million in economic benefits.
Mayor Julie Hardaker says she has asked for a full breakdown of what it would mean for the infrastructure, budget and the city's economy.