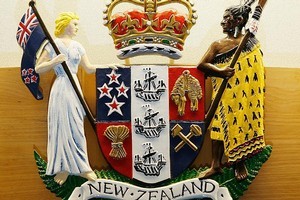 A man accused of murdering an elderly woman in a violent home invasion conceded he broke into the house on the day of the attack, a court has heard.
Olinale Ah You, 32, is on trial for the murder of Yan Ping Yang at the High Court in Auckland.
He has denied the charges and has pleaded not guilty.
Mrs Yang, 80, died in Middlemore Hospital three days after she was found badly beaten in her Manukau home on June 11, 2008.
The grandmother suffered from head injuries and 38 rib injuries, and some of her ribs had broken in multiple places.
About $2100 in cash was stolen from the house during the home invasion.
Two police witnesses took to the stand during the trial today.
Crown lawyer Alysha McClintock questioned Detective Constable Simon Beal, who arrested Ah You on a charge of murder in November 2008.
Mr Beal said throughout his questioning of Ah You, the accused denied he had been to the address.
He instead said he was at Galaxy Bar in Otara at the time of the burglary, and urged police to check CCTV footage of the bar.
Ah You did appear on the footage but not for the entire time he said he was there, the court heard.
In March 2010 Ah You no longer disputed he was the man who broke into the grandmother's house, the court heard.
Detective Sergeant Lensi Leleni, the second officer in charge of the investigation into Mrs Yang's death, was also questioned by Crown and defence lawyers today.
Mr Leleni said a footprint found at the scene matched that of Mr Ah You's shoe, and three of six smears taken from wardrobe doors matched a sample Ah You had given to police.
Under cross-examination by Ah You's lawyer Shane Cassidy, Mr Leleni agreed that his job could get busy at times, as could the lawyers who were called to work on criminal cases.
He agreed that he often had to carry out a lot of paperwork, and lawyers often dealt with multiple cases at one time.
The court also heard a list of facts and evidence which both sides had agreed were true.
The trial is set down for two weeks, and will resume on Monday with the final of the Crown's witnesses taking to the stand.

- APNZ