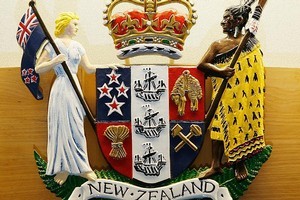 Auckland's top prosecutor has welcomed a review which found the Crown network was cheaper than setting up a public prosecution service.
The current system allows private law firms the warrant to prosecute on behalf of the Crown, a different model used in other countries where a government-run prosecution system is used.
The recently-released study was intended to see if a new model would make savings, and was similar to the controversial review of the legal aid system by Dame Margaret Bazley.
Dame Margaret said the criminal legal aid work was failing and she labelled a group of "car boot lawyers" who were accused of providing bad service.
There were no similar criticisms in the Crown Solicitor review where the main concern was the need to reduce costs that had increased significantly in recent years.
Possible savings suggested were better managing overall costs and factoring costs in at all decision-making during throughout an investigation and prosecution.
Auckland Crown Solicitor Simon Moore SC said the reviewer, John Spencer, compared the question of quality to Dame Margaret Bazley's review of the legal aid system and found "universal praise" for the crown solicitor network.
"What that meant is the reviewer needed to ask; is this cost effective and how does it measure up? It's one thing to say it's good quality, but is it affordable?"
Mr Moore said the conclusion was the current system was no more expensive than other prosecution services, including the public service prosecution model even when set-up costs of were excluded.
However, the report said the data used was less than perfect and consideration of an alternative to the crown solicitor network might be considered sometime in the future when better data was available.
It also said there were significant changes occurring in the justice sector that would likely reduce the number of jury trials and change current procedures resulting in potential savings.
While that was occurring there was "no rationale" for wholesale change - but that did not mean spending was "as lean as it could be".
Mr Moore believed any room for improvement would come in greater monitoring of the costs of the systems, a view shared by the Attorney General, Chris Finlayson, who said there were "opportunities for improvements" although the service did not need "radical change".
In a statement, the Minister said he would seriously consider all the recommendations alongside a separate report into the Solicitor General and Crown Law which is due to be reported back early next year.