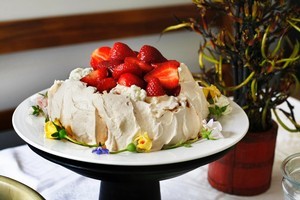 The origins of the humble pavlova are once again up for debate.
Rangiora Church believes it has uncovered the first published pavlova recipe.
Reverend Christine Allan-Johns says the recipe was published in the Rangiora Mother's Union cookbook in 1933, two years before a similar one was printed in Australia.
She says the recipe is only a little different from today's.
"Quite small, small pavlova cakes they call it, and there's no vinegar so it's just egg whites, sugar, and a bit of cornflour, really," she says.
Ms Allan-Johns says they have re-published the recipe in a cookbook to raise funds for the church.
- Newstalk ZB