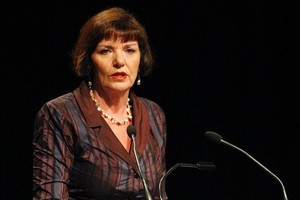 A recently released survey revealing the extent of the country's leaky school problem doesn't include hundreds of buildings that are already being worked on.
The national defective buildings survey - which was released exclusively to the Herald last week - identified 580 blocks in 245 schools that were considered leaky or likely to leak. Blocks can include administration areas of numerous classrooms.
The survey is less than half complete and with a further 907 schools to be assessed, that figure could double.
While the survey identifies 34 blocks in 24 schools which have already been repaired, it doesn't mention the work that is still under way in 550 blocks at 220 other schools.
When they are included, the total number of leaky blocks comes to more than 1100 in nearly 500 schools.
By the time the survey is finished several hundred more schools are likely to also be identified, meaning the extent of the leaky school problems will probably be so great it will have affected about a quarter of the country's 2500 schools.
So far the Government has spent more than $15 million on repairing the damage in 24 schools and it is estimated in the report that a further $1.1 billion will be needed.
The cost of the 220 schools that are currently being worked on is not yet available.
Education Minister Anne Tolley has described the repair bill as a huge expense and indicated that much of it will need to come from baseline funding for school capital over the next few years.
Although the Government has allocated a capital injection of $82 million specifically for leaky schools, Mrs Tolley said the added pressure was another reason why the $1 billion National planned to invest from the Future Investment Fund was so important.
National has said it will use the $5 billion to $7 billion proceeds of a mixed-ownership model to set up a Future Investment Fund to buy new productive infrastructure for New Zealanders.
Of that, $1 billion will be used for "modernising and transforming New Zealand schools" over the next five years.
"As things stand now, the existing money for school building projects will be needed simply to maintain the existing school network and to help address health and safety issues like earthquake proofing and leaky buildings.
"The mixed-ownership model will allow us to increase the total amount spent on school building projects each year by more than 50 per cent, without extra borrowing."
EXTENT OF THE PROBLEM
* 580 blocks in 245 schools identified in half-finished survey. This could double once it's completed next year.
* 550 blocks in 220 schools already being worked on.
* 34 blocks in 24 schools already repaired.
* Total of 1164 blocks in 489 of the country's 2500 schools identified or repaired.
(Blocks are a mixture of different buildings including administration and classroom blocks. Classroom blocks usually contain a number of classrooms.)