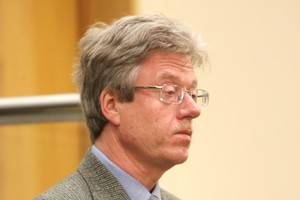 A prominent dentist and academic has been ordered to pay more than $11,000 and told he can only practice under supervision after he made money by pretending to provide patients with two sets of false teeth instead of one.
Dr Alan Graham Thomas Payne last year pleaded guilty in the Whangarei District Court to two counts of using a false documents to obtain a pecuniary advantage and one of obtaining by deception after he made about $10,000 from the scheme.
At the time he was a practicing dentist in Dunedin as well as being the head of department of oral rehabilitation and associate dean of postgraduate studies at Otago University's School of Dentistry.
He was in a business relationship with another dentist, Dr Raymond George, for whom he provided specialist services to patients, including ordering sets of dentures.
In late 2009, Dr George became aware that Dr Payne's invoices suggested that he was providing two sets of the false teeth for each patient and he laid a complaint with police.
Dr Payne pleaded guilty and was ordered to perform 200 hours of community work and pay $9800 in reparation.
In its decision, released yesterday, the Health Practitioners Discliprinary Tribunal ordered that he pay a further $6750 towards the cost of the investigation and $5250 towards the cost of the tribunal's hearing.
He was allowed to continue practicing on the condition that he does so under professional supervision and that he does not undertake any financial transactions directly with patients.
If he fails to comply he will be suspended for nine months.
- APNZ