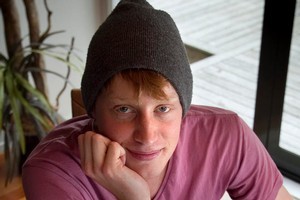 Michael Mason has been studying for up to five hours each day - but he knows there's still plenty more to do before he is ready for his NCEA exams.
The Kohimarama 18-year-old is one of more than 143,000 students who are busy preparing for examinations, which kick off today and continue until the end of the month.
Michael's first exam - economics - isn't until next week so between now and then he's cranking the level of study up in the hope every little bit counts.
"I started studying in our two-week holiday, which was three weeks ago. Now it's pretty much daily unless I'm working."
The St Kentigern College student said he was feeling "OK" at this stage but was most worried about his calculus exam. It is his hardest subject and he needs to pass in order to get into engineering.
Exams start today with NZ Scholarship drama and Level 1 media studies and all candidates are being wished the best of luck from the highest level.
Education Minister Anne Tolley said she knew students had been studying hard for NCEA and NZ Scholarship exams and wished them well for the next few weeks.
"The Government is ambitious for every single New Zealand student," said Mrs Tolley.
"I hope they can perform to the best of their ability and achieve the results they want, as they prepare for further study or employment."
Mrs Tolley said parents and teachers also deserved thanks for the support they had given, and would continue to give, students.
The NZ Qualifications Authority's deputy chief executive (qualifications), Bali Haque, says 1.5 million individual standard entries have been received for the exams, which include 119 NCEA and NZ Scholarship exam sessions.
There are also another 22 non-exam-based external assessments (including portfolio and language assessments).
This year's largest exam session is Level 1 English, with nearly 47,000 candidates sitting the subject next Wednesday.
The smallest is NZ Scholarship Latin, with just 29 candidates.
Mr Haque said a team of 1825 markers from around the country would mark all papers by the end of the year, and NCEA results were scheduled to go online in the first half of January.
The result notices would not be mailed out this year so all students wanting to receive a copy in the mail would need to request it via the NZQA website.
"Organising the national examinations is a mammoth task," said Mr Haque. "Candidates are advised to study hard, and best of luck in their exams."
Students' futures at stake
Exams 2011:
* 143,520 candidates have made a total of 1,586,956 million entries across 373 standards.
* The largest exam is Level 1 English, with 46,967 entries, followed by Level 1 mathematics with 39,199.
* 1825 markers and about 3400 exam centre managers and supervisors.
* 400 exam centres in New Zealand, six in the Cook Islands and one in Niue.
* 495 candidates in the Cook Islands and 64 in Niue.
This year there are:
* 64,737 candidates entered at Level 1.
* 56,286 candidates at Level 2.
* 38,655 candidates at Level 3.
* 10,203 candidates have entered 33 NZ Scholarship subjects.