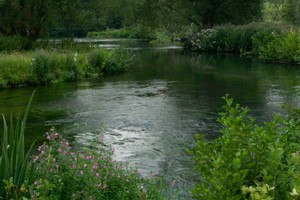 Gisborne District Council says a fence may not have prevented the drowning of a little boy who, along with his cousin, fell into a river at a city reserve, even though it is the same spot where a 7-year-old boy drowned in the early 1990s when he was playing with friends.
Yesterday Sukhraj Singh, 2, and his 3-year-old cousin were found face-down in Taruheru River beside the Atkinson St reserve in the city.
The older boy is in intensive care in Auckland's Starship Hospital.
Hemi Jahnke, Sukhraj's uncle, said the family was angry that a proper fence has not been put in place at the edge of the reserve to stop children climbing down to the river.
Acting council chief executive Nedine Thatcher-Swann said the council had discussions with a community trust last year about the possibility of fencing the river but nothing was done.
But she said it was unusual to find natural waterways like rivers and lakes fenced.
"It is inconclusive as to whether fencing the reserve would have made a difference in this case - until we investigate this further," she said.
Money previously allocated to the park had been partly used to pay for fencing a stormwater culvert on the river edge, and to build a skating facility and a community garden.
She called Sukhraj's death "an absolute tragedy" and said council staff were at the reserve today to investigate what happened.
Gisborne District councillor Manu Caddie said the council told Atkinson St residents last year it would provide funding for a fence around the reserve if the residents provided the labour.
The fatality is the third drowning in Gisborne in the past 15 months.
Four-year-old Lucas Ward's body was found in Waimata River in August last year, just 400m from his grandparents' home where he went missing.
In June, 4-year-old Whatatutu boy Michael Walker-Mitchell drowned in a ground-level tank filled with more than 10,000 litres of water.
- APNZ