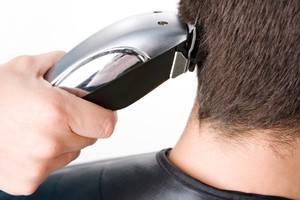 An intoxicated Hastings man who "stole" a haircut has told a judge he knew nothing of the offence until he looked in the mirror the following morning.
Trevor Crampton, 56, appeared in Hastings District Court yesterday (Tuesday) to plead guilty to one charge of obtaining by deception, following the incident on September 20.
Crampton admitted drinking heavily before entering a hair salon on Heretaunga St, Hastings, about 2pm. After being given a haircut, he told staff he couldn't pay the $30 for the service. Police arrived at the salon and said he "made no sense" when questioned.
Asked by Judge Bridget Mackintosh if he could explain his drunken antics, Crampton replied: "Actually the first I knew about it was the next morning when I looked in the mirror."
Judge Mackintosh said the incident was "traumatic" for the stylist.
She fined him $150 and ordered he pay full reparation for the haircut.
For more articles from this region, go to Hawkes Bay Today