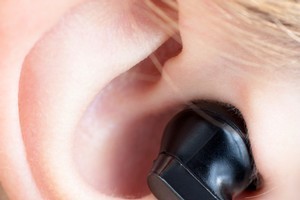 A Northland school girl was sharing a pair of headphones with a friend when she was hit by a bus outside her school on Monday.
Taimania-Rose Marie Martin-Heke, 14, is in a stable condition in Auckland's Starship Hospital where she underwent surgery yesterday.
Kaitaia Detective Sergeant Beatson said at this stage police believed the Kaitaia College student was walking along Pukepoto Road towards the college and was sharing a pair of headphones with a friend while walking and talking with her.
"She began walking into the left hand lane possibly crossing the road, when she was seen by the bus driver, who began sounding her horn as a warning. Either because of the headphones, or conversation she was engaged in, the student was sufficiently distracted not to recognise the danger of walking out into the road and was hit by the bus".
The Year 9 student was described as being in a "critical condition" after the accident and was rushed to Kaitaia Hospital before being airlifted to Auckland.
Mr Beatson said Victim Support had been working closely with the family members to support them and had also been assisting Kaitaia College where possible.
"The college has excellent support services for their students who have been affected by the incident, and they are working closely with their students providing support and counselling"
Mr Beatson said police were not in a position to comment on whether or not charges would be laid against the bus driver, as they were waiting for reports from the Police Commercial Vehicle Investigation Unit and the Serious Crash Unit before a decision would be made.
However, Mr Beatson reminded drivers of any vehicles, on any roads to drive with the utmost care and urged drivers to be particularly vigilant around pedestrians on or about the road.
"Our schools are busy places, particularly in the early morning and mid afternoon. We know these areas present real risk for pedestrians and motorists and we urge drivers to be alert, attentive and ready to stop in case of emergency. Likewise school children need to be equally as careful coming and going, to, from, and around school environs, and they similarly need to be alert and attentive at all times."
- HERALD ONLINE