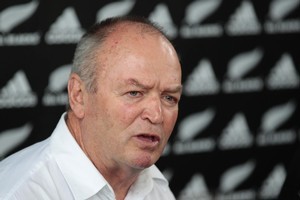 The All Blacks' Rugby World Cup victory may well have made coach Graham Henry New Zealand's most satisfied man.
The 65-year-old, who announced his retirement from coaching yesterday, is a fitting representative for some of the findings of the New Zealand General Social Survey 2010.
The survey of Kiwis aged above 15 years found those 65 years or older were the most satisfied of all groups.
Forty-two per cent of that group rated themselves as "very satisfied" overall - compared to 33 per cent of the total population.
Gaynor Parkin, a practising psychologist and teaching clinician at Victoria University, said as well as financial stability people often gained a sense of strength through experience as they got older.
"Studies have found that people who feel like they've got through some tough times in their life and coped with them and perhaps learnt from them, they feel stronger and wiser."
Before the World Cup Henry said time with family and fishing trips would keep him busy after the tournament.
Ms Parkin said winning the World Cup on his second effort would give Henry a huge amount of peace and a sense of achievement.
"The other thing that improves well-being and satisfaction is when you're doing things that are aligned with your values, and presumably he's got strong values on sport and participation.
"He often speaks about his wife, and his children and grandchildren and about how important they are to him, so he's got all that to look forward to."