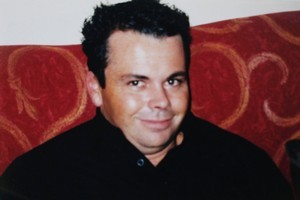 Police say the murder of an Auckland man may be the result of a debt recovery "gone wrong".
Lee Ross McMurdo, 32, was found dead at his Helensville home by his 12-year-old daughter in July.
Police started a homicide investigation and said Mr McMurdo, a father of three, died violently between July 26 and 29 but have refused to give the exact cause of his death.
A team of 25 police are still trying to piece together what happened to Mr McMurdo, and Detective Inspector Greg Cramer said hundreds of inquiries had been made.
However, he said, the circumstances of the murder were baffling.
"At this stage, this is a true whodunit ... It's possible that his death was an unintended consequence of a burglary or debt recovery which may have gone wrong."
Property missing, believed stolen, from Mr McMurdo's State Highway 16 home includes a 50in plasma television, three gaming consoles, a cellphone and a wallet.
"We'd very much like to hear from anyone who saw a four-wheel-drive or utility vehicle at the victim's address on any of three days between July 26 and 29," Mr Cramer said.
"This blue vehicle was parked either in the driveway near the house or at the bottom of the driveway.
"It is possible that someone was present when Lee was assaulted and had no direct involvement in the events that resulted in his death.
"I encourage and appeal to any such person to come forward."
Mr Cramer said Mr McMurdo was well known in the community.
"He was a family man who enjoyed numerous friendships ... However, he had become involved in the local drug scene. He attracted police attention and he was charged with cultivating cannabis. He was a known user and dealer of illicit pills.
"We know there are individuals in the local Kaipara region who have a relatively minor involvement in the local drug scene. We're encouraging them to contact us and tell us what they know.
"Someone is bound to have the precise piece of information we need to advance our inquiries."
Soon after the killing, Mr McMurdo's father, Bruce McMurdo, made an emotional appeal for information about his son's murder, saying: "Lee died a violent death and, although he appeared to be on the wrong side of the tracks when he was killed, it wasn't always so."
"He fathered three wonderful children, was a skilled golfer and was well loved and liked by many. But, like many others these days, he got caught up in a drug scene ...
"That doesn't mean he deserved to die the way he did."
MISSING PIECES
* LG 50in Plasma TV: 50PS30
* Sony PS3 console, 250GB model
* Two PS3 wireless controllers
* Black Auriga desktop computer case, model 2988GV
* X-Box console
* Cerwin-Vega E715 floor standing 3-way loudspeaker
* Silver Nokia 6700 cellphone
* Small black leather wallet
CONTACT: Crimestoppers on 0800 555 111.