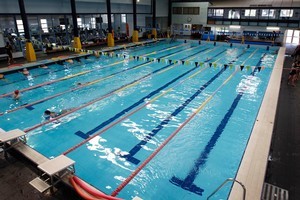 Aucklanders are being offered possible free entry to the council's 24 swimming pools at a cost to ratepayers of $5.5 million a year.
Four options for funding swimming pools have been put forward by Mayor Len Brown, who has been keen to extend the free access given in the former Manukau City to the full region.
The options are free access to all council pools, free access in Manukau and fees at other pools, free access regionwide for children aged 16 and under or user pays for all pools.
Mr Brown, who has put forward the options in his draft long-term plan, said he favoured universal free access which was not unreasonably expensive. But the mayor is concerned about the distribution of pools across Auckland and having ratepayers subsidise access when they may not have a local pool.
Mr Brown said he did not want the council to make a decision straight away, but to put out the options to the community for feedback.
When Mr Brown included free access to swimming pools as part of 100 projects in his first 100 days, it was suggested universal free access could cost up to $50 million a year.
But a study by KPMG has put the cost at $5.5 million, though the firm had only enough time to base its figures on six swimming pools.
It assumed free access would create an initial increase in use but long-term would settle to around current levels and collect new revenue from spas, sauna, steam programmes, pool membership and retail sales.
Pool options
* Free access to all 24 council swimming pools
* Free access to Manukau pools and user pays elsewhere
* Free access regionwide for children 16 and under
* User pays for all pools.