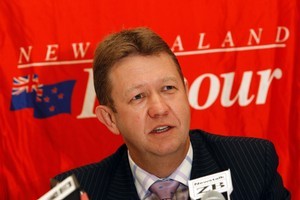 The state of the economy report shows National's policies are failing to address New Zealand's long-term economic challenges, Labour and Act say.
Labour's finance spokesman, David Cunliffe, said that while the Pre-election Economic and Fiscal Update (Prefu) showed National's pledge to return to surplus by 2014-15 was on track, "that's not actually the biggest issue".
"The biggest issue is the long-term external position and debt position. It continues to deteriorate. Those are the issues that the credit rating agencies judged us on.
"Forecasts continue to worsen while net international debt will blow out ... if National's policies are left to run their course," Mr Cunliffe said.
Act leader Don Brash said the return to an operating surplus by 2015 was "better than most people would have expected".
However "our accumulated debt position is going up at a time when creditors are increasingly nervous about countries with substantial international obligations".
Greens co-leader Russel Norman said: "The underlying structural imbalances in the economy remain, with the result that the current account deficit makes a savage return to 6.9 per cent of GDP in 2016, and the net overseas debt increases."