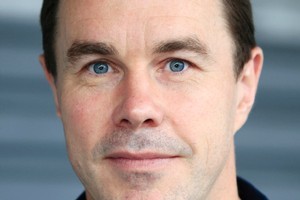 Hamilton's independent art-house cinema the Lido is throwing the Victoria Cinema a lifeline and is considering using it as an extension of its Centreplace cinema.
The Lido is in discussions with Victoria Cinema about taking it over as a fourth screen which would prevent the owner closing it at the end of the month.
Lido director Richard Dalton said he had only being considering the proposal for several days but was under pressure from the tenant and landlord to decide by the end of the week.
"I guess we are looking at it because I am a sucker for old cinemas," Mr Dalton said.
"It's a lovely idea but now we need to look at whether it is practical."
Victoria Cinema co-owner Gary Potts has been trying to sell the cinema business for three years and had decided to walk away from it at the end of the month after the recent expiry of the lease on the Victoria St building.
Mr Potts said he had received encouraging emails from loyal patrons after asking for feedback on his website about his plans to close the doors.
The Lido took over the lease of the Rialto in Centreplace when it closed in 2009 and gave it an impressive makeover.
Mr Dalton said Hamilton had proved a tougher than expected market for the Lido to crack and it was now deciding whether it would be a good idea to expand when business was only just taking it off.
"The speed it's taken to get to where it is now is where we thought we would be since day one."
Mr Dalton, who also owns the Lido in the Auckland suburb of Epsom, said there were enough films available to justify a fourth cinema.
The Victoria Cinema would continue operating in its current form and Mr Dalton said he would want to trial it first before bringing it up to the Lido's standard.
He said the Lido would take over the everyday running of the cinema.
"He [Mr Potts] would basically give us the keys and we would drive it. If we said yes he would want to see something in the next two or three weeks."