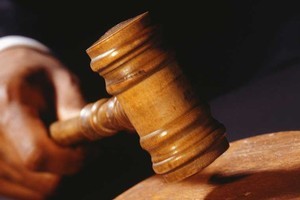 A High Court judge will review the decision that allowed a comedian to walk free from a sex charge against his 4-year-old daughter.
If the judge finds there has been an error in law, the judge might send the case back to the Auckland District Court for the comedian to be resentenced.
The Crown sought the judicial review after the comedian's lawyers successfully argued that a conviction would outweigh the gravity of the offence.
The Crown was not able to appeal the case as a discharge without conviction is not a sentence.
Rape Prevention Education director Kim McGregor said the Crown's judicial review was in the best interests of public safety.
The review was also welcomed by Katherine McPhillips, clinical manager of Auckland Sexual Abuse Help.
"The Crown acts for the state and the state's role is to protect children so it is an appropriate way to get an appropriate outcome."
She said her group was concerned about what kind of message was sent to the public and the man's family when no sentence was handed down.
When the comedian appeared for sentencing last month in the Auckland District Court, Judge Philippa Cunningham discharged him without conviction and granted him permanent name suppression.
One of the judge's reasons was that he "makes people laugh". She also said he had stopped drinking, paid a high price in his personal and work life, and had shown remorse.
"He's a talented New Zealander. He makes people laugh.
"Laughter is an incredible medicine and we all need lots of it," Judge Cunningham said.
The court heard that the man went to bed with his partner after returning home drunk from a Christmas work party in December 2009. After he fell asleep, his daughter got into bed with them.
According to the police summary of facts, the man laid his daughter on her back, pulled down her pyjama pants and nappy and kissed her.
The man's partner woke up and asked him what he was doing.
He replied: "I thought it was you."
He later told police that he remembered nothing of the incident.
Judge Cunningham said a report from a forensic psychiatrist found the man had previous episodes of "unusual behaviour" after going to bed drunk. The report said it was possible he was "not fully awake" when he performed the indecent act.
The case was "extraordinary", the judge said, and the consequences of a conviction would outweigh the gravity of the offence.
The comedian's lawyer, Marie Dyhrberg, could not be reached last night but told the court last month the incident had caused "absolute devastation" to everyone involved.
"I would submit that this case is certainly if not unique, then extraordinary."
About a dozen protesters gathered outside the Auckland District Court to express their outrage at the decision last month.
- APNZ