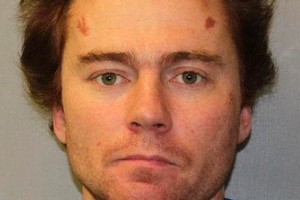 Police seeking a repeat prison escaper known as Houdini want to hear from hairdressers who may have tended the locks of the master of disguise.
There has been no sign of 30-year-old Aaron Forden since he broke out of the Mt Eden Corrections Facility early on Monday, and sniffer dogs lost his scent within a few metres of the prison.
As police seek leads in their hunt for him, they have warned hairdressers to be on the lookout for a redhead wanting a dye job.
Detective Sergeant Iain Chapman said that when Forden escaped from jail in 2008, he went to an Auckland hair salon to have his beard, eyebrows and hair dyed blond.
"He may well be up to his old tricks, so if anyone in the salon business recognises him or recalls having given him an appointment in the past three days, they should contact Auckland City CIB or call 111 directly," he said.
Forden is adept at changing his appearance, and police have posted several images of him with various cut and colour combinations in his hair and beard.
He was arrested in June after getting into a fight in a Kaitaia bar.
At the time, he was wanted for allegedly ramming police patrol cars, burgling homes and stealing vehicles.
He escaped from Whangarei District Court days later and was on the run until police caught him in Auckland on Rugby World Cup opening night, allegedly while breaking into cars.
Forden - known as "Houdini" for his numerous disappearing acts, including the 2008 escape from the old Mt Eden jail - became the first person to break out of the new Mt Eden prison when he fled this week.
- APNZ