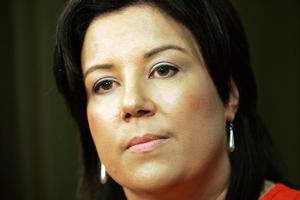 More schools in poor areas will have social workers as part of the Government's initiatives to protect at-risk children.
Social Development minister Paula Bennett and Prime Minister John Key announced the changes in Auckland today as part of attempts to address issues of child abuse and neglect.
As well as extra 149 social workers in schools, 96 more social workers will be taken on by Child, Youth and Family to respond to claims of child abuse. The measures are expected to cost $11.8 million extra for the schools and $10.3 million at CYF.
It would be funded from existing funding, rather than any new injection of money.
Ms Bennett said the extra frontline social workers were vital and the money was "well spent."
Ms Bennett said the Social Workers in Schools programme will be extended to all decile one to three schools - taking the number of schools in the programme from 285 to 673.
"Teachers I've talked to in low decile schools ask for specialist workers to deal with children's increasingly complex and sometimes dangerous home situations - we're providing that support."
The 96 extra CYF social workers was a 10 per cent increase on current numbers and followed a quadrupling in the number of child abuse and neglect reports over the past six years.
She said the numbers of substantiated cases of abuse had increased by 75 per cent over the same period.
"This will allow social workers to do the intensive ongoing work needed with complex and dysfunctional families and better support foster parents."
In July Ms Bennett released a 'Green Paper for Vulnerable Children' with proposals including priority access to services for at risk children, mandatory reporting of abuse by teachers and doctors and more information-sharing between government agencies.
The government has since passed a law making it an offence for others in the household not to dob in child abuse and has introduced a streamlined process for teachers who have concerns about child abuse.
Submissions on the paper close on February 28 next year.
Opposition parties welcomed greater debate on the issue, but said the Green Paper was too narrow and a diversion from the government's policies to address poverty.