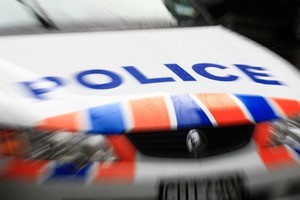 Waikato police have thanked a motorist for her actions after she spotted a drink-driver weaving across the centreline on a notorious stretch of highway.
The motorist was behind a white ute on State Highway 2 south of Maramarua when it began crossing the centreline just after 1am on Saturday.
She phoned 111, and was asked by the operator to follow the ute until a patrol car arrived.
Minutes later the ute's driver pulled off the highway and parked.
But the vehicle's engine continued to run, and the woman decided to check on the driver.
She found a man passed out and slumped over the steering wheel. His vehicle's headlights were still on and the window wipers were going although it was not raining.
When police arrived they woke the man up and breath-tested him.
The 51-year-old blew more than twice the limit at 990 micrograms of alcohol per litre of breath.
The legal limit for an adult is 400mcg.
Police said the Western Bay of Plenty man had four convictions for drink-driving and several more for driving while disqualified.
His arrest came three days after a North Waikato father was caught driving drunk with all four of his his children in the vehicle.
Waikato road policing manager Inspector Leo Tooman said the Bayof Plenty driver "definitely fits intothe recidivist problem driver category".
Mr Tooman said if the following motorist had not gone out of her way it was likely the man might have woken up and continued on his way back to the Bay of Plenty at his own peril and that of other drivers.
Police and the community needed to work together to ensure drinking and driving was socially unacceptable, Mr Tooman said.
The man was automatically disqualified from driving for 28 days and was to appear in the Thames District Court on Friday.
Waikato Police spokesman Andrew McAlley said police formally acknowledged the brave action of the other driver.
The Transport Agency wants to reduce the speed limit to 80km/h on the stretch of highway where the man was caught because of the number of fatal and serious injury accidents there in the past decade.