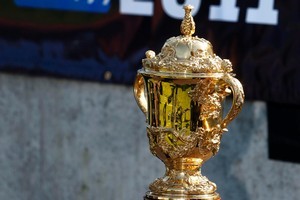 Keep calm, trust in the All Blacks and block all calls from Australia. That's the advice being given before this weekend's ultimate transtasman battle, the Rugby World Cup semifinal match between the All Blacks and the Wallabies.
Sports psychologist Jane Magnusson said it was understandable that some Kiwis would be feeling the heat because of cross-Tasman rivalry and the effects of an Australian upset.
"Usually it would be just another semifinal or rugby game," she said.
"But it probably does put it in a different psychological realm because it's against Australia."
Dr Magnusson, who is also a senior lecturer at the University of Auckland's Sport and Exercise Science Department, said it would be hard for Kiwis to handle losing to the Wallabies, but there was nothing more to do except back the team and trust in them.
"If we lose, are we going to blame it on the fact that we didn't have Dan Carter?
"The game is in the hands of the All Blacks. What we need to do is just to get behind the ABs and to trust them to do the job. There's no need to stress out if you're not playing a role in the game."
South Auckland clinical psychologist Barry Kirker said people also needed to mentally prepare themselves for a "shock" loss.
"If they can just start thinking about the possibility that New Zealand might lose. A lot of people say they don't want to think that they might lose because it'll curse them, but it's the opposite. They should consider that it might happen.
"They could start writing down the reasons why they might or might not win."
Mr Kirker said images of a pained first five Colin Slade during the All Blacks-Argentina match on Sunday night did not help.
If the All Blacks lost, it would hurt for a few days, so "maybe be careful not to get aggro."
Meanwhile the Wait-of-a-Nation website is already bringing comfort to Kiwi fans.
The site was set up by Kiwi expat Eammon Conaghan to help New Zealanders deal with the fear of the All Blacks making another early exit from the Rugby World Cup.
The website has posted tips that have apparently worked in the past.
After Dan Carter's somewhat tragic exit from the tournament last week, a message appeared on the site saying: "Okay, bring it in, New Zealand. It's time for a big hug.
"Whatever happens now, New Zealand, we've already faced our worst fear at this World Cup - well, second worst.
"At least now we can push on without the constant chorus of people asking what would happen if Carter was injured."
One person responded by saying: "I too am relieved. No more stressing about Carter getting injured. Begone suspense. Hello numbing resignation."
THE RECIPE
* Stay calm.
* Trust and believe in the team.
* Block incoming calls starting with +61.
* Mentally prepare for an upset.