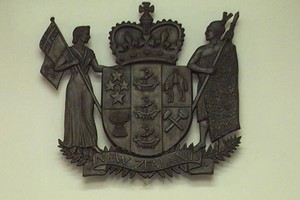 A Kaitaia teenager has taken his appeal against his seven-year prison sentence all the way to the Supreme Court - and lost.
Marcell Sydney Geros was jailed for seven years and three months in November 2009 for brutally bashing a 73-year-old man, then stealing from the ambulance that came to save the victim.
He pleaded guilty to wounding with intent to cause grievous bodily harm, burglary and two counts of theft.
Geros was 17 when he entered Alexander "Don" Cameron's bedroom at 3.30am on December 19, 2008, looking for items to steal. When Mr Cameron woke, Geros bashed him so badly he still needs almost full-time care.
This year Geros appealed against his sentence on the grounds it was manifestly excessive, but that was rejected by the Court of Appeal, the judges saying the sentence was appropriate and reflected the totality of offending.
Geros then took his appeal to the Supreme Court, asking for leave to appeal both his conviction and the sentence.
In a judgment released last month, Justices Sian Elias, Andrew Tipping and William Young dismissed Geros' application for leave to appeal his sentence.
They said the Court of Appeal had already fully reviewed his sentence and the latest appeal did not meet the criteria.
As for the appeal against his conviction, the judges said there may have been an irregularity in the way the Court of Appeal had failed last time to formally dismiss it.
If Geros wanted to resuscitate that appeal - if that was even possible - he would have to go back to the Court of Appeal, they said.
During sentencing two years ago, the Kaitaia District Court was told the attack broke Mr Cameron's jaw and skull and left him semi-conscious in a pool of blood. As paramedics worked to save him, Geros took medical equipment and a bag from the ambulance, then a motorbike from a nearby home.
Mr Cameron had lost his independence as a result of his injuries and required almost full-time care from his brother, who was also in his 70s.
Duncan Cameron said his brother was unrecognisable after the attack.
"His face was swollen like a football, he had deep gashes and blood was pouring out of his mouth ... This person has ruined his life, taken years from him," he said.
Judge Keith de Ridder said Mr Cameron had in the past tried to help Geros by giving him a place to stay, but the teenager had chosen to repay that kindness with "a brutal, callous beating".
A pre-sentence report on Geros was "all too depressingly familiar," describing a childhood marred by domestic violence and severe neglect, he said.
For more articles from this region, go to Northern Advocate