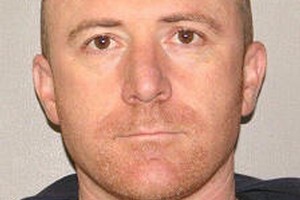 A meth dealer who was leading a double life living in a multi-million dollar home with his family while working in a drug ring has been sentenced to 10 years imprisonment.
Steven John Baird and five other men involved in an operation to manufacture and supply methamphetamine were sentenced at the Auckland High Court today.
All six men had been previously found guilty of multiple charges of manufacture and supply of the class A drug at a High Court trial in July.
Baird had owned a successful party equipment and sound system hire business and a home in the upmarket Auckland suburb of Remuera where he lived with his wife and two teenage children.
In June 2009 his double life was exposed by Operation Jacaranda when police seized $2.7 million worth of assets from him and drug squad detectives raided the Omahu Rd property to find $310,000 hidden in the concrete floor of a backyard shed.
The 42-year-old was the distributor for a drug syndicate headed by "controller of the operation and leader" Zhongjie Tang, 30, said Justice Peter Woodhouse.
He described Baird as also playing an active role in the operation by assisting with manufacture and being"directly involved as a principal in supplying methamphetamine".
Baird remained expressionless as he was handed a sentence of 10 years imprisonment and a minimum non-parole period of six years.
He committed the offences while on bail for previous drug offences - a "seriously aggravating factor", said Justice Woodhouse.
In July 2009 he was sentenced to six years, eight months' jail for offences of possession of P, heroin and LSD for supply, which he was serving.
Operation ringleader Tang leased the Jacaranda Motor Inn in Epsom used the restaurant kitchen as a laboratory to extract pseudoephedrine, the main ingredient in P, as well as to make methamphetamine.
Tang received 13 years imprisonment for his role in the operation - a term reduced by two years because of evidence he had contributed positively to society in other ways, said Justice Woodhouse.
Another main member of the syndicate was Terrence Arthur Sims, 49, who was in charge of making the drug and would take the finished product to the motor inn, where Baird would later arrive to uplift the drugs from Tang.
Sims was sentenced to nine years and six months imprisonment.
Also part of the operation were Auckland men Jialin Wu, 30, Wenbin Gu, 47, and Robert Jones, 43, who were responsible for arranging chemicals and equipment needed to make P.
For their roles Jones was sentenced to 6-1/2 years, Wu to six years and Gu to three years and six months.
- APNZ