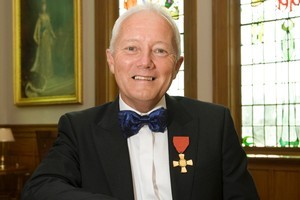 Auckland Chamber of Commerce head Michael Barnett is concerned that big projects on a transport wish-list have not been ranked according to their likely economic benefits to the region.
He acknowledged yesterday that the Auckland Council had produced an "encouraging" list of projects to cater for growing freight traffic in its draft regional masterplan for the next 30 years.
These include a potential $1.25 billion east-west link between State Highway 1 and the Southwestern Motorway at Onehunga, a $1 billion extension of the Grafton Gully motorway to the port and a $700 million freight railway line from Papakura to the waterfront.
But none has had any funding allocations, and Mr Barnett said a more business-like approach was urgently needed.
"The plan has no cost-benefit analysis or evidence showing which transport projects will contribute the most to achieving Auckland's overarching economic growth and productivity goals," he said.
Although he did not disagree with the need for a $2.4 billion central city rail tunnel, he said he was very confident that if major projects were subjected to full economic benefit assessments, it would not top the list.
On the other hand, an east-west link at a mid-point between the two motorways through South Auckland's industrial zones was likely to offer large economic returns, as it would serve some of the country's highest volumes of freight traffic.
The draft Auckland Plan says the rail tunnel, for which funds have also yet to be allocated, will be "the foremost transformational project" for the region in the first development decade by doubling the number of people within easy reach of the central city by trains.
Council consultants predict it will provide a return of up to $2.30 on each dollar invested.
But they are having to shore up the project's business case to convince the Government the tunnel would take enough cars off the roads to produce a return of any more than a Treasury estimate of 40c for each dollar invested.
Mr Barnett said it was critically important that the various transport projects be ranked against each other, given that the draft plan identified an overall funding gap of $10 billion to $15 billion.