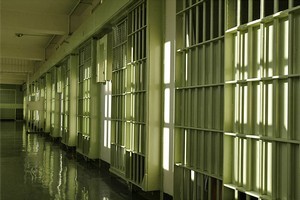 Two killers will walk free just 2-1/2 years after they were jailed for their part in a fatal bashing.
And the father of the man they helped beat to death says the Parole Board's decision to release the pair early is "gut-wrenching" and wrong.
Wayne Kerry Bray, 26, was attacked by six teenagers after walking past a party in Timaru in February 2008.
The father of three was beaten and had his head stomped on; he died in hospital four days later.
Six teenagers were charged with murdering Mr Bray but were found guilty of manslaughter in the High Court at Christchurch.
Morgan Christopher James Parker, Nicholas John Peters and Ashley Jordan Moffat were jailed for five years and six months. John Oliver Jamieson, Daniel Raymond Kreegher and Simon Antony Anglem were deemed to be the principal offenders and jailed for eight years, seven years and eight months and seven years and five months respectively.
At hearings this month, Moffat and Anglem were granted parole and will be released from prison on September 26 and 28. Peters and Parker have already been released and the other two have hearings coming up.
But Anglem's release was particularly hard for Mr Bray's family to accept. Mr Bray was in a relationship with a woman who Anglem had a child with - and was raising the baby as his own. The pair had had several "stoushes" as a result.
Kerry Bray told the Herald he was "absolutely and totally surprised" by the Parole Board's decision.
"I'm gutted. The whole family's gutted. I don't see how they can make a decision like this," he said.
"We knew he would eventually get out and we would have to live with that. But so early in his sentence? It's not right, it's just totally not right. This release is gut-wrenching.
"If it hadn't been for them, Wayne would still be alive today. I think I'm past angry. It just hurts. There's not a day goes by that I don't have tears ... that's not an exaggeration, I've got the damn things now.
"His children don't have a father, his [siblings] don't have a brother and we don't have a son. So many people are affected by not having Wayne, and by Anglem getting parole."
Board convener Judge John MacDonald said the decision to release Anglem was "difficult".
"This was extremely serious offending and we understand why any release is so strongly opposed. However our task is to assess risk," he said.
"This is his first serious violent offence. He was 17 at the time and is now 21. He has only the one other conviction, for wilful damage, which is of little relevance. The psychologist assessed his risk of offending as being moderate to low."
As part of his release conditions Anglem must attend a rehabilitation group, not contact his victims or co-offenders, and attend drug assessment.