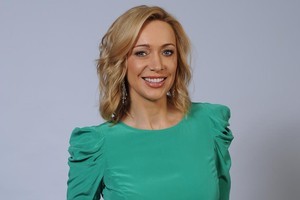 Aussie Alison Mau says transtasman banter is now more serious than "fun between mates" and there is more bad feeling from Kiwis than they are willing to admit, especially during the Rugby World Cup.
And NZ's falling behind Australia on economic and sporting matters has fuelled the bitterness, she says.
The Fair Go presenter, who considers herself an adopted Kiwi, said the barbs were sharpening and Australians copped more now than when she moved here in the early 1990s.
"For the first time I feel there might be a bit more to it than just good fun between mates. It worries me," she said. "The worst sledges are generally fuelled by alcohol and are both unprintable and not worth the ink."
Mau's comments come after reports of Wallaby fans being spat at and abused while at World Cup matches. But in a long-standing tradition of tit-for-tat, the Herald has received emails from some fans who said Australians were telling visiting rugby fans their country could have done a better job and should have hosted the cup a second time.
Mau said Australians were not too bothered by New Zealanders or what they thought of them.
In the early 1990s, she said, New Zealand's economy was held up as a shining example that Australia would do well to follow. But New Zealand had fallen behind since then while the Australian economy had weathered the storm - something not well received on this side of the Ditch.
"In economics and in sport, we - and I mean Kiwis - feel like the junior version, and it doesn't sit well with us," she said. "On top of that, the Aussies are second only to Americans for supreme self-confidence, and that can wear thin after a while."
TVNZ's news and current affairs boss, Australian Anthony Flannery, could not be contacted for comment because, a spokeswoman said, he was "too busy booking satellite feeds from Sydney for when we take the cup back home".
All Blacks assistant coach Steve Hansen said he did not care what Aussies thought. The Wallabies were big boys and "they'll look after themselves".
"Australia and New Zealand have a rivalry that goes right back in history and there's respect there from both countries. I mean, we've gone to war and fought shoulder to shoulder.
"They're probably looked on as the big brother and we the little brother. And we want to belt them and they want to belt us. So if they're suffering a bit at the moment, the little brother will be smiling and chuckling away, won't he? So we'll enjoy that while we can."
Rugby NZ 2011 chief Martin Snedden said a feature of the cup had been the way Kiwis had embraced all 20 teams, not just the All Blacks.
"If some visiting Wallaby fans have not been welcomed this way we would be very disappointed, as this would definitely be out of character with the way New Zealanders looked after our visitors over the past two weeks."
KIWIS GET NASTY
The Sydney Morning Herald website asked Aussie fans how they felt being at a game with NZ fans
64% felt threatened
19% felt exhilarated
17% felt OK