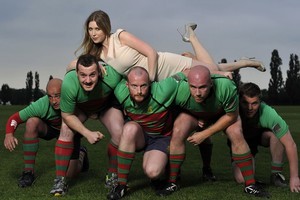 Songstress Hayley Westenra says she can hit notes beyond the range of human hearing that only animals can hear.
The Christchurch-born 24-year-old, who is New Zealand's best-selling artist, made the revelation in an interview with Britain's Daily Mail newspaper.
Westenra told the newspaper she could hit notes that no human could detect, but certain animals would "prick up their ears" when they heard it.
Dogs were particularly responsive and her pet cockatiel "goes crazy when I sing".
"I was recording one album in Salisbury and there was a family of llamas next door. There were certain notes that nobody in the studio could hear but the llamas heard loud and clear," she said.
The London-based singer said she was sure she could break a wine glass with her voice but had never tried.
"It's something I'm saving up for when I really need to liven up a dinner party," she said.
In the interview, Westenra also touched upon her past troubles with a stalker, pressure from her record label to "sex up" her image, singing for royalty, and the Christchurch earthquakes.
Westenra tours New Zealand in November to celebrate 10 years of her career.
- APNZ