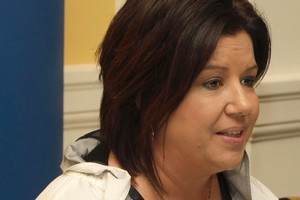 Child, Youth and Family will be required to keep schools better informed of cases of child abuse they are investigating that involve a school's student.
And reports from teachers of suspected child abuse will be given higher priority under new processes announced yesterday.
Social Development Minister Paula Bennett said dedicated phone and email lines for reports from teachers would be set up from September 26 and concerns raised by teachers would be followed up swiftly.
If CYF wanted a school's help while investigating suspected abuse, wherever possible it would have to tell the school why it was asking and report back on progress.
In cases where teachers had reported abuse, CYF would report back to the school on its inquiries. Teachers would also be offered guidance on how to deal with problems of abuse.
Ms Bennett said teachers were well placed to spot any differences in children's behaviour or physical signs of abuse because they saw the children almost daily.
"Teachers and principals know the children they teach, they know what's normal for each child and what's not."
Robin Duff, president of the Post Primary Teachers' Association, said the new measures would give teachers more confidence their concerns would be looked at. "This measure could better support schools as long as CYF are adequately staffed and equipped to handle reports from schools."
He said schools had long called for closer contact between CYF, schools and police.