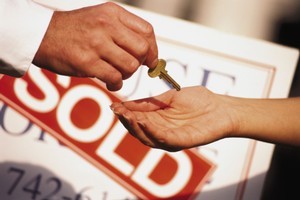 A real estate company has been fined for advertising a property with an attached granny flat as a "home and income'' opportunity, when actually the building permit prevented the property from making money.
Mackys Real Estate advertised a two two-bedroom house as able to provide a rental return of $250-270 because of a converted granny flat in the downstairs section of the building.
However, when an interested buyer investigated she found the downstairs development was only allowed by the council under limited special circumstances.
The council building permit specifically stated that "no approval is granted for the creation of an additional flat or dwelling''.
It also stated the kitchen sink must be removed if the property was to be sold.
The woman who investigated complained to the Real Estates Agents Authority for the false advertising.
The Authority heard that the agency genuinely believed the flat was legally established and was unaware of the building permit because it was not printed in the Land Information Memorandum.
The agency said as soon as it learned of the permit it cancelled the open home, ordered the "home and income'' sign to be removed and withdrew the property from sale.
In the Authorities findings released yesterday it acknowledged the immediate steps the agency took after it discovered the permit and that the conduct was not intentional.
However, the Authority ordered the agency to undergo training because its conduct indicated a lack of knowledge of important aspects of real estate practise, pay $500 to the Authority, and was reprimanded.
- APNZ