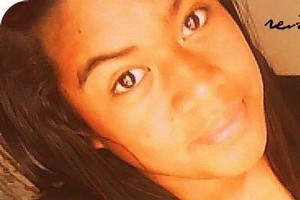 A talented schoolgirl rugby player died just two days after becoming ill with the flu.
McAuley High School student Faima'ala Iakopo complained of feeling unwell at school on August 21. The 15-year-old saw a school nurse and her parents were advised to take her to a doctor.
But Iakopo, who had been "perfectly healthy" according to the school, became increasingly sick and died in hospital on August 23.
Medical experts said it was extremely rare for a seemingly healthy young girl to die from the flu and warned sufferers to seek medical attention if their condition deteriorated.
Friends of Iakopo said she was a star for the Otahuhu Catholic girls school rugby team and had been looking forward to watching Samoa and the All Blacks play at the Rugby World Cup.
Principal Anne Miles said Iakopo appeared to be perfectly healthy.
"She was a lovely young woman who had the most beautiful smile. She loved her rugby, she loved her classmates.
"It was bad for us but we also celebrated the fact that we had her for the years that we did."
A traumatic incident plan was enacted at the school and classmates were offered counselling.
Miles added: "They believe that she is an angel in heaven."
Iakopo had two brothers at De La Salle College. The Year 11 student had been working towards her NCEA.
A Facebook page set up in her memory attracted hundreds of comments.
A post from Evelyn Fiaalii said she "will be missed ... especially in our rugby team ... M.V.P goes to u babe."
Iakopo's sister wrote: "mum was crying last night saying 'aww poor ala'. I gave ala my last hug and kiss on wensday last time we see her".
Last year, 16 people died from the swine flu strain and 35 people died in 2009. Most of these were over 50.
Auckland regional medical officer of health Craig Thornley said anyone whose condition deteriorated rapidly while suffering from flu symptoms should go to a doctor.
"Early intervention is key," Thornley said.
He warned that people suffering from the flu should take care not to spread it around.
"Try to protect people around you. Don't soldier on and go to work and expose other people."
However, he said it was rare for flu to be the sole cause of death.
"It's more common for there to be underlying health problems such as asthma."
Meanwhile, a Wellington Catholic primary school was closed on Friday after a third of its pupils were struck down by a flu-like bug.
Fumigators were called in to disinfect St Teresa's School in Karori after many of its 218 pupils succumbed to sore throats, high temperatures, headaches and vomiting.
Half of the school's teachers and staff have also become ill.
Regional Public Health staff have taken swabs from those infected in a bid to identify the strain of virus.
The results of the tests are expected to be available next week.
Acting principal Jillian Carberry was reported as saying that 50 students called in sick on one day alone and the number had grown each day throughout the week.
Public health staff have reported a last-minute winter spike in influenza cases in Wellington over the past two weeks.