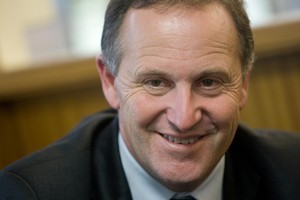 The Pacific Island leaders go to a luxury vineyard on Waiheke Island today to thrash out the issues that afflict the region and try to find concrete ways to help the Pacific economies which are struggling to recover from the economic downturn.
The leaders of 14 of the 16 forum nations have their annual "retreat" today at Cable Bay on Waiheke Island.
Although the setting is not the traditional "Pacific" one, the problems are - and Prime Minister John Key, who as host will chair the forum, said he expected economic issues to dominate.
The leaders are expected to consider the involvement of private-sector investors and ways to bolster economic development.
Mr Key said renewable energy would be one focus to reduce the cost of reliance on fossil fuels.
"These are countries where their economic balance sheets are knocked around enormously by the fact they're importing a lot of oil," he said.
"They can use renewable energy in a very sensible way."
Mr Key said maximising the natural assets of the Pacific countries was another focus, such as tourism and fisheries. He said a meeting between leaders and private sector interests yesterday had gone well.
"There's so much governments can do, but having access to finance, the willingness of companies to invest is crucially important."