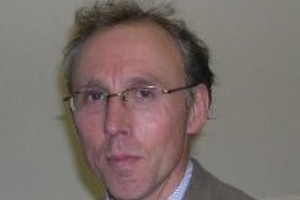 An English couple who died in mysterious falls in Morocco had been fighting over plans to emigrate to Christchurch, it has been reported.
The wife of a Christchurch-based engineer apparently refused to join her husband in the city because she was terrified of aftershocks.
Roger Lamb, 47, and his wife Mathilde, 43, died in separate falls last month - only a few days apart.
Mrs Lamb died after falling from the third floor of their holiday apartment in an incident local police are treating as an accident.
Four days later, Mr Lamb fell from the second-floor balcony of a nearby hotel, an incident reported as a suicide, leaving their four sons orphaned.
Mr Lamb had moved to Christchurch last year to join local firm GHD as a geotechnical engineer.
He settled into his new life quickly and hoped his family would soon join him. He had been searching for a new family home.
Mrs Lamb visited Christchurch last April but the Daily Mail said she was "not impressed with his new home".
The "threat of further earthquakes in the country left her fearful", a friend of Mr Lamb told the paper.
The Mail said a series of arguments made it clear she was against the move.
The newspaper spoke to Mr Lamb's friend, Pam Bennett, who said: "Roger was doing his best and she was making it difficult.
"I would say he was asking her nicely to come to New Zealand. He didn't seem like the kind of person to get angry."
- APN