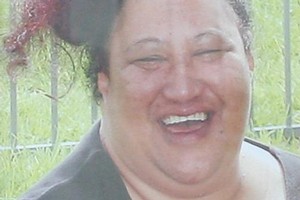 When Lillian Daniels-Witika woke before dawn to the shaking of her home, her first thought was for her grandchildren.
As she ran through the house, searching for them in the darkness, the 53-year-old had a heart attack.
Unable to call emergency services on overloaded phone lines, her son John tried in vain to revive her.
This weekend, her family gathered in North Auckland to mark the passing of the only person to die in the 7.1-magnitude quake that struck Christchurch a year ago today.
According to an interim finding by the coroner, Daniels-Witika died from sudden cardiac arrest caused by the stress of the earthquake.
Yesterday, John Daniels revealed the family had lost more members in the February quake. Since then, two of his sisters had moved away from Christchurch.
"The family were pretty upset about it. We also felt really bad for all the other families who lost loved ones in the quake."
The February earthquake brought back a lot of painful memories, Daniels said. The fact that Daniels-Witika's death had been largely forgotten in reports of the city's earthquakes had been especially upsetting for some family members.
The line that it was a "miracle" that nobody died in September had been repeated thousands of times in the year since.
Daniels, a security guard from Dunedin, said although the death had been a tragedy for the family, it had brought them closer together.
And yesterday, the family gathered again to remember Daniels-Witika.