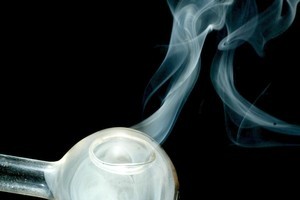 Two more New Zealand men have been arrested in connection with a scam in which international rugby and league figures allegedly tried to buy hundreds of millions of dollars worth of methamphetamine hidden overseas.
The sports trio were negotiating with a supposed Tongan drug syndicate who convinced them several hundred kilograms of P were stockpiled on the small Pacific Island.
But the methamphetamine was fake and New Zealand police officers investigating the "drug smuggling" ring now believe the elaborate hoax was a bid to con a small fortune from the trio.
However, William Wolfgramm, 40, Peter Lawrence Tanginoa, 37, and Angus Naupoto, 34, were still charged with conspiracy to import the class A drug, as they allegedly believed the methamphetamine was genuine.
Now drug detectives have arrested two Auckland men who police believe were trying to buy the P from them.
David Charles Mafi, 34, and Douglas David Afeaki, 31, appeared in the Auckland District Court on Tuesday also charged with conspiracy to import the class A drug.
Mafi was remanded in custody for a bail hearing today. Afeaki was released on bail to reappear on September 20.
The alleged drug smuggling scam investigated in Operation Tango has strong links to Auckland sport.
Wolfgramm is a former Tongan league international who played at two world cups. Better known as Willie, the 40-year-old is also a player-coach for the Bay Roskill Vikings.
Naupoto is the former manager of the Tongan rugby union team and secretary for the Tonga Rugby Union, and Tanginoa is a former Tongan union international who was signed by the Brisbane Broncos league team in 1995.
Police say the three men tried to arrange the purchase of several hundred kilograms of methamphetamine from Tonga.
Tonga-based Naupoto was in contact with Tanginoa and Wolfgramm, who were allegedly supposed to find buyers in New Zealand.
They say Wolfgramm contacted Afeaki, who in turn contacted Mafi to see whether they were interested in purchasing some or all of the "methamphetamine" stockpile in Tonga.
Mafi allegedly gave $10,000 to Afeaki to pay for a sample of the drugs to be shipped to New Zealand by boat.
Afeaki allegedly handed the cash to Wolfgramm, who allegedly gave it to Tanginoa, who passed it on to Naupoto.
Police say Naupoto then paid the $10,000 to his associates in Tonga who controlled the supposed stockpile.
But police discovered that no methamphetamine existed and the Tonga-based members of the alleged drug syndicate were trying to "scam" money from Naupoto.