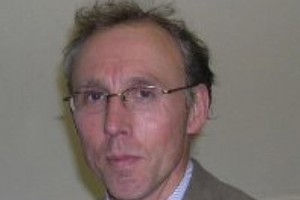 A couple on the verge of a new life in New Zealand died after plunging from balconies days apart on holiday in Morocco.
It is believed Tilly Lamb died when she fell from the third floor balcony of a villa in the port city of Essaouira on the Atlantic Coast.
Husband Roger Lamb - who was working as a geotechnical engineer in Christchurch - died a few days later after falling from the balcony of ahotel.
Mr Lamb had been in Christchurch for a year after moving from Britain and his wife and four sons aged between 9 and 16 were due to join him.
Neighbours believe Mr Lamb, 47, was so overcome with grief at the death of his wife that he flung himself off a two-storey hotel balcony, British newspapers have reported.
Late last night, a marketing spokesman at the Sofitel Essaouira Medina and Spa hotel confirmed that there had been an incident at the building.
"Yes, it's true. A man jumped from a floor," he told the Weekend Herald.
The spokesman, who did not want to be named, said it happened last weekend and that police were investigating.
Mr Lamb was taken to the same hospital as his wife but was transferred more than 400km miles away to the University Hospital Ibn Tofail in Marrakech but died there last Sunday night.
The couple's four sons have returned to Britain with a family member and are being comforted by Mrs Lamb's sister.
Earlier there were conflicting reports about the tragedy.
Staff at Mr Lamb's firm, international engineering group GHD staff were told he had gone to help his wife when she slipped and fell to her death down a cliff when the couple were out walking.
When he tried to clamber down, he slipped and banged his head.
An unnamed GHD employee said staff at the Christchurch office were struggling to deal with the tragedy.
Meanwhile, a friend of the couple, Chrissy Jenkins, said she learned from Mr Lamb's mother in England that Mrs Lamb had fallen out of a window and when Mr Lamb went to her aid he slipped, hit his head and later died.
Mrs Jenkins knew Mr Lamb through the Christchurch Carriage Driving Club.
"He was a bloke who always had a smile on his face, a joke and say 'Here let me give you a hand there', he was really nice."
Mrs Jenkins said she was shocked.
"We were all just blown away by it all."
Christchurch Carriage Driving Club past president Barbara Maley said Mr Lamb was a very pleasant chap.
"He was really nice; I think if you asked any of the club members they'd all say the same. He had a sense of humour and was always there to help."
Mrs Maley was "absolutely gutted" when she heard of Mr Lamb's death.
"I couldn't believe it. It's really horrible."
Club member Pam Bennett said that when she first met Mr Lamb he instantly struck her as a genuinely nice bloke.
"He was just a kind-hearted person. A real gentleman."
Mr Lamb was educated at Birmingham University and was a keen hill runner.
A neighbour of the couple told the Daily Mail: "Roger and Tilly were pillars of this community. It is an absolute tragedy for the family and their four lovely boys.
"You can only imagine Roger was so overcome with grief at the loss of his wife he decided he could no longer carry on without her."
The British High Commission in Wellington told NZPA it was aware of the deaths but it did not know Mr Lamb was based in Christchurch. A spokesman for the commission said information he had seen differed from the report that the couple died while on tramping tip.
An unnamed GHD employee said staff had been told of the tragedy by email.
It was "real crazy" and staff were struggling to deal with the shock of an almost unbelievable story, they said.
- WEEKEND HERALD STAFF/AGENCIES