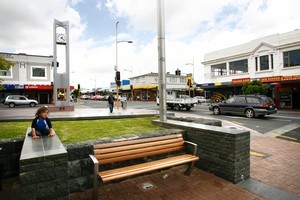 Better educational opportunities, affordable housing and more shopping centres are among the big plans councillors have for Auckland.
At a meeting yesterday, councillors debated the draft Auckland Plan, a document outlining the possible development of the city for the next 20 to 30 years.
They discussed everything - the economy, housing, city projects and how they will be funded, and even the size of the type for the headings in the plan.
Priorities outlined in the draft include a focus on improving education.
That involves bumping up the number of early childhood education facilities by at least 100 by 2020.
Ten new centres a year for the next nine years are envisaged in parts of West Auckland and Manukau City where fewer children attend preschool because of a lack of early childhood centres.
School-leavers should be achieving a minimum of level 2 in NCEA by 2030 and all young adults are expected to have a post-high school qualification by 2040.
Infrastructure and how urban centres will look are also a priority.
The plan is to create a top-class city centre with well-connected towns, villages and neighbourhoods including metropolitan centres in Albany, Takapuna, Westgate, New Lynn, Sylvia Park, Manukau and Papakura.
Up to 78,000 people are expected to live in the city centre by 2040 - up from about 23,000 in 2006.
The proportion of buildings two and three storeys high in the city centre could rise from about 22 per cent in 2006 to 31 per cent by 2040.
Housing affordability is also considered. By 2040 many more people are expected to own their own homes than the 51 per cent who owned them in 2006. And the aim is for people to spend less of their income on housing.
Councillors voted 14-2 in favour of the Auckland Plan with Dick Quax and Cameron Brewer voting against it.
"We are going to build a city, I believe, that reflects this [meeting] table - middle to upper class," Mr Quax said.
"We're going to have a city that will exclude a huge number of people in low economic areas.
"It'll be a less child friendly environment and I cannot vote with a good conscience for this document as it stands."
Mayor Len Brown defended the plan, saying it was a chance for the council to show leadership over the country's top city.
Submissions will be taken from September 20 and close on October 25.
URBAN CHANGE
* As many as 100 early childhood centres in the next 10 years.
* More low-rise buildings in city centre.
* More shopping and metropolitan centres.