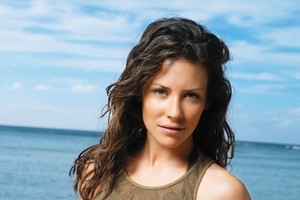 Wellington's celebrity spotters have one more target to look out for.
Lost star Evangeline Lilly, who is playing Woodland Elf Tauriel in Peter Jackson's Hobbit movies has joined the growing cast of actors in Wellington.
The new mum of a three month old boy has been spotted strolling along the capital's waterfront with boyfriend Norman Kali.
"Evangeline looked radiant and happy as she chatted and laughed with her boyfriend as the couple strolled along the waterfront," an observer said.
"She appears to have snapped back into shape after her pregnancy and looked slim in dark jeans and a cropped jacket."
Sir Peter announced in June that the Canadian actress would join the cast, but had dampened all hopes of an elf romance.
"No, there is no romantic connection to Legolas. What is not a secret is how talented and compelling an actress Evangeline is; we are thrilled and excited she will be the one to bring our first true Sylvan Elf to life," he said.
The other big stars of the movies include Martin Freeman, Elijah Wood, Ian McKellen, Cate Blanchett, Stephen Fry and Orlando Bloom.
The first film, "The Hobbit: An Unexpected Journey," will be released in December 2012, with the second film, "The Hobbit: There and Back Again," slated to hit theatres the following year.
- NZPA