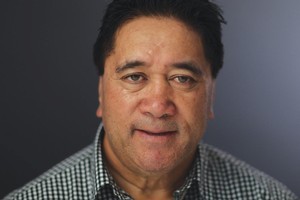 It could cost $15 million to negotiate any treaty deal for Ngapuhi the country's largest tribe, a figure that emerged at a rancorous mandating hui.
Called by Tuhoronuku, a tribal body seeking the mandate to negotiate on behalf of a population it estimates numbers 140,000, the meeting in Avondale on Friday was the first of 20 planned for throughout the country and Australia.
In 2009 Te Runanga a Iwi o Ngapuhi set up to Tuhoronuku. Sonny Tau is runanga chair of the first group and interim chairman of the second.
On behalf of the runanga he wrote to Treaty Negotiations minister Christopher Finlayson saying the tribe wanted to complete negotiations "as efficiently and effectively as is possible.
"As a way forward, we are seeking a funding commitment from the Crown of up to $15m to complete negotiations and have this amount deducted from the final settlement quantum."
Lawyer Jason Pou who represents Te Kotahitanga o Nga Hapu Ngapuhi, a group fiercely opposed to settlement before the Waitangi Tribunal finishes its inquiry said he was appalled Mr Tau wanted to commit millions to negotiations.
"I don't know any claim that's cost that much," Mr Pou said.
Mr Tau retorted: "It's already cost $10 million and the lawyers get most of it."
Asked to clarify what he meant after the meeting Mr Tau said lawyers in the north were being paid millions by the Crown to represent hapu in the parallel tribunal process.
He stood by the $15 million cost, a figure which he arrived at by doubling what it had cost smaller iwi to settle. Asked if it was too much, Mr Tau said:
"I think that it'll go close and this is what draws out, this is what costs more, these particular hui we've had to have another round to really get the message across."
The most expensive treaty deal negotiated was the Central North Island "Treelords" deal which cost more than $30 million over multiple failed attempts across two decades.
The minister as yet has not given any commitment to fund the Ngapuhi negotiations to that level.
Tuhoronuku board members were booed and heckled by a crowd which was heavily anti-settlement.
Many had travelled from their Northland bases to attend the meeting, and one waved an outsized He Whakaputunga or flag of the Independent Tribes of New Zealand in Tuhoronuku representatives' faces.
It was cut short a full hour before the advertised time after Mr Pou and Mr Tau got into a shouting match.
The hightide mark for single iwi deal remains at $170 million and any deal for the Northland iwi is likely to be a large one. The expectation is based in part on the tribe's size.