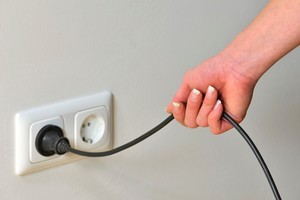 Repo men broke into the state house of a 92-year-old man last winter and seized his bed, television and microwave.
The pensioner owed just $152 and the microwave was his only way of cooking. The bed, a basic single, was one of his few pieces of furniture.
Mangere Budgeting Advisers' Daryl Evans said these three necessities of life were returned only after his staff contacted the rental-appliance company that had sent the repossession team, and he threatened to go to the media.
Evans said cowboy moneylenders were dishing out credit to vulnerable and desperate people, only to then slam them with unmanageable repayments.
"I'm a huge believer that people who take on debt need to be able to pay it back, but at least 90 per cent of people I see were set up to fail," he said.
"In desperation, they'll agree to anything. If they need a car to get to work and take their kids to school, they'll agree to anything."
Stories of repossession teams breaking into homes and taking children's clothes, tapa mats and even family photos have led the Law Commission to urgently review the Credit (Repossession) Act 1997.
This week, commission members visited community centres in South Auckland, the country's most notorious loan-shark stronghold, where the high streets are dotted with "easy credit" shops.
The Law Commission is now collecting feedback on issues including whether low-value household items and tools of trade should be protected from repossession and whether court consent should be required.
Under the current law, the contract signed by the person borrowing the money can allow goods to be confiscated even after small payments are missed. A warning notice needs to be served but, unlike in England and Australia, New Zealand's repo men do not need a court consent to enter a property - even when no one is home. Guidelines hold lenders responsible for treating people fairly when repossessing goods, saying repayment terms should be renegotiated if they become unrealistic.
In a recent report, Law Commission president Sir Grant Hammond said the size of the problem was difficult to pinpoint because repossession was treated as a civil matter.
"There are simply no statistics or collated information upon which to rely. However, others are aware of, and we have been told about, a number of examples of cases of alleged exploitation and oppression, particularly in South Auckland and among Pacific communities," he said.
NZ Federation of Family Budgeting Services chief executive Raewyn Fox said she had seen cases where all the furniture and appliances in a home were put as security on a loan as little as a few hundred dollars. When the family fell behind on payments, everything from children's beds to the washing machine were taken, she said.
"The biggest issue is the repossession of essential items. Imagine having a baby without a washing machine to wash nappies."
Fox said small loans offered by many neighbourhood lenders had interest rates that initially seemed reasonable - 18 or 20 per cent - but doubled when a payment was late. Processing fees of $50 to $100 were also added to what needed to be paid off, she said.
Tania Clarke from West Auckland Budgeting Services said people felt bullied and intimidated by loan companies: "They don't muck around; they're happy to rip the rug from under you."
Real cost of 'instant money'
Mother-of-two Jennifer had her car, washing machine and drier repossessed two days after Christmas.
Jennifer, a Unitec student, spoke of the shame and feeling of failure under the condition that we would not publish her full name.
"They left the children's beds, thank God. Everything in my house, all the furniture and things, was listed as security," the 37-year-old said. "The guy was really nice, he said if the other guy had come he would have taken everything."
The loan was for $1000 but had swelled to more than $3000 as Jennifer struggled to cover the repayments and the interest for 18 months.
"I thought I was only about $300 behind on the payments but with the interest added on it was actually more like $800," she said. "I think financial companies need to tell you what the interest rates really are, in dollars. I didn't understand it, that's where I got into trouble."
The solo mum said she had learned the real cost of "instant money" but it was hard to resist the temptation of getting loans when disasters struck. Celeste Gorrell Anstiss