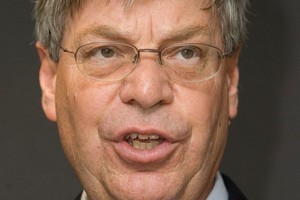 Suspect your neighbour is making a bomb? Drop a quick email to the Security Intelligence Service.
The SIS yesterday launched a website so the public can confidentially and anonymously pass on sensitive information.
SIS director Warren Tucker acknowledged there was potential for the system to be abused.
"However the majority of people who volunteer information to the SIS are genuinely concerned members of the community. The people receiving this information are trained to follow a process that mitigates the risk of pursuing false or malicious information."
The SIS has about 200 staff and advises the Government on matters relating to New Zealand's security, including investigating threats to security and disrupting them if necessary, and gathering foreign intelligence.
It was recently in the spotlight for investigating the Israeli backpackers in the aftermath of the February earthquake in Canterbury. It found no evidence of any improper behaviour or threat to security.
The online form says: "As part of the community, you may have information which can contribute to defending and enhancing New Zealand's security, reputation, economic well-being and way of life."
It asks you to notify the SIS "if you believe you have: information of national security concern; or have seen or heard something suspicious that the NZSIS may be interested in". The submitter must classify information as "important and urgent", "important but not urgent", or of "general concern".
Identifying yourself and supplying contact information are optional.
The online form will work in tandem with the freephone line (0800 SIS 224), in place since 2001.
Dr Tucker said the SIS needed to have an online connection to the public to bring it in line with international practices. It was possible that the online form would lead to a flood of new information, he said.
"[That] needs to be balanced against providing the public with a discreet and effective means of passing information they feel is of genuine concern."
ON THE WEB