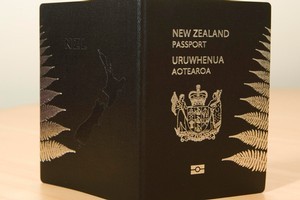 Migrant parents are deliberately overstaying their visas so their children can qualify as domestic students, and then leave them under the care of friends and relatives to enjoy two years of "free" education.
Under a new policy introduced last year, dependent children of parents who have been living unlawfully here for six months or more are eligible for domestic funding for up to two years.
Although Immigration New Zealand has the power to deport overstayers, it does not deport children without their parents.
An immigration adviser, who has raised the matter with Immigration New Zealand, said intermediate school and the final two years of high school are popular because the children could get a New Zealand school certificate.
According to the Ministry of Education, it cost the taxpayer an average of $6,700 for a secondary school student and $5,500 for a primary student each year.
International students pay between $12,000 and $14,000 in annual fees to study in schools here.
"Immigration told me they are aware, but there's nothing they can do. The loophole in this policy is costing the New Zealand taxpayer millions at a time when we can ill afford," said the adviser, who did not want to be named.
"This is another thing that is just going to spread like wildfire by those ready to abuse the system, and it will surely hurt the export education sector, which is struggling to recover after the Christchurch quakes."
Immigration New Zealand estimates there are about 1,000 overstayer children, between the age of 5 and 17, who could be in New Zealand.
The adviser said many of these children are left under the care of "uncles and aunties", who are friends or relatives of the family, after the parents leave the country to avoid deportation - which carries a five-year ban from re-entering New Zealand.
He said some of these parents are applying for residency, so the children can continue as domestic students after the two years.
"Even if they failed to get residency, they would have gained two years of international education which would have otherwise cost them nearly $30,000," he said.
One of the conditions to qualify as domestic students is that the child must be living with the parent or legal guardian, but schools generally do not monitor the family situation of students.
Stephen Dunstan, acting head of Immigration, said the department did not deport children as a matter of principle.
"We do not generally deport children without their parents, and each immigration case is treated on its own merits," Mr Dunstan said.
"In a case where a minor became an overstayer while in the care of a person other than their parents, we would work with the caregiver and other government agencies as necessary to return the minor to their home country."
Last year, voluntary departures accounted for 1,141 of the 1,961 overstayers who left New Zealand.
The Immigration Act 2009, which came into effect last year, allows children who are in the compulsory schooling age of between 5 and 17 to undertake study in New Zealand.
Those who meet the criteria outlined in the Education (Domestic Students) Notice 2010 published in the New Zealand Gazette on February 21 this year get up to two years of domestic funding.
As at July 22, the Ministry of Education had received 419 applications from 394 applicants - 20 were declined because the applicant could not demonstrate they were the child's parent or legal guardian.
"Approval may also be withdrawn if parents or children cease to meet this or any other conditions of approval," said Chris Harwood, the ministry's acting group manager for education, curriculum and performance.
Mr Harwood is also urging schools with concerns that its approved domestic students may no longer be living with their parents to contact the ministry.