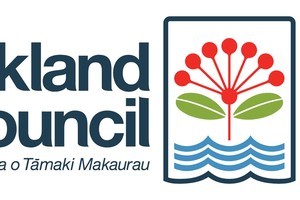 Auckland ratepayers are paying for an advertising campaign that ignores their $102 million contribution to the Rugby World Cup.
The Auckland Council pohutukawa logo has been left off a series of adverts promoting ratepayer-funded activities for the Cup, despite a council directive.
The adverts are run by Auckland Tourism, Events and Economic Development, the council-controlled organisation promoting the tournament.
Ratepayers are investing $102 million to host the Cup - $65 million on infrastructure and $37 million on running costs and events, such as the $2.7 million opening night extravaganza mentioned in the ads.
It was big investments such as these that prompted city chiefs last month to instruct the seven council-controlled organisations (CCOs) to "incorporate the Auckland Council pohutukawa in all communication, marketing and advertising in future" to ensure ratepayers were credited.
Yesterday, Ateed chief executive Michael Redman was making no apologies for omitting the pohutukawa, even suggesting it was not possible to change material produced before last month's council directive.
The logo had been included in a Cup guide going to every Auckland household, he said.
Mr Redman said Ateed met Mayor Len Brown after the directive and he had agreed the CCO could develop protocols about using the pohutukawa logo for city events and its own frayed A logo for destination branding. The frayed A, altered to include rugby themes, is included in the adverts.
"We understand and support the notion that the pohutukawa logo applies to all of Auckland Council's corporate entities," Mr Redman said.
"We are working through the best possible solution to the balance between the pohutukawa logo and attribution and the work we do around destination marketing, and we think both can be achieved."
Mr Brown refused to comment on Ateed's decision after insisting last month Auckland should be branded at all times with the pohutukawa and not the frayed A, which he dislikes.