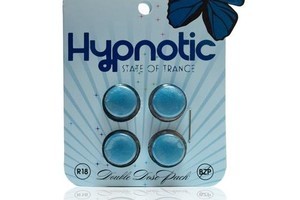 A drug banned from cough syrups in several eastern European countries is an active ingredient in party pills available on New Zealand shop shelves.
The chemical, glaucine, was used in cough syrups in Bulgaria, Romania, Iceland, Russia and Poland but it was withdrawn from some of their drug registers due to severe side-effects, including hallucinations, vomiting and the feeling of being "in another world".
Party pill manufacturer Lightyears Ahead does not list glaucine as an ingredient on their Hypnotic pill packets. But the Herald on Sunday understands "poppy seeds" listed on the packets are a shortened name for Yellow Horned Poppy, a plant which produces glaucine.
Lightyears Ahead owner Matthew Wielenga refused to comment on the specific ingredients.
New Zealand National Poison Centre toxicologist Leo Schep said the dangers of glaucine were highlighted in a report in The European Journal of Clinical Pharmacology. It said a 23-year-old woman took two tablets containing the substance and ended up in a hospital's emergency department.
She felt alienated, nauseous and was vomiting within 30 minutes of taking the pills.
Ministry of Health spokesman Peter Abernethy said Hypnotic was tested in 2009 and it was an unregulated substance. The ministry had not heard of glaucine at that time.