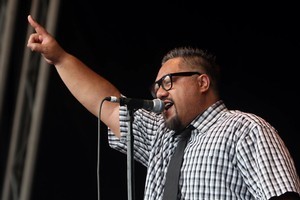 An erroneous tweet about a gunman on the loose in south Auckland has sparked Counties Manukau police to try to take on the wildfire-like power of the internet - they have set up their own Twitter account.
Singer Che Fu caused alarm in the Twittersphere yesterday by saying there was a gunman on the loose when police were only assessing a suspicious suitcase in a carpark.
He repeated on Twitter what he had been told: "Daym, we at the Wananga o Aotearoa, dude just got shot outside. The guy with a gun is still loose.
"Armed defender squad have locked down the campus. This is surreal right now."
The tweet was rapidly repeated.
There was no gunman and the suitcase turned out to be empty, but within minutes Counties Manukau police were inundated with calls from the public and media.
Officers were even diverted to check out the claims that a gunman was on the loose.
Acting district commander, Superintendent Nick Perry described the incident as a "fiasco" that highlighted that social media could be hugely influential and can create undue anxiety.
"From a policing perspective it certainly wasn't helpful to have misinformation promulgated in this way. However, social media is a reality of our times and as an organisation we want to do what we can to try and keep pace."
The Twitter account would endeavour to communicate as much and as quickly as police could to allay people's fears and anxieties, he said.
However, he warned that it could be some time before the full circumstances of an incident were known. "We need to temper the need to get information out quickly with the need to be thorough."
The Twitter account was launched today with user name ManukauPolice. It had 25 followers this evening and has some way to become as popular as Che Fu, who has 434.
One of the first tweets was "Key message from Counties Manukau Police this week - think before you tweet!"
- NZPA